15 Reasons to choose ShowerPart!
Posted by Indre info@showerpart.co.uk on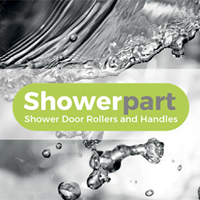 This is why
 

we

 

should be your number 1 choice for Shower Parts!
(Tell your friends...)
Customer Service - We pride ourselves on our excellent customer service. Our promise to you is we will give you the utmost professional, honest and friendly advice. We offer a chat facility for an instant response during typical working hours (Monday to Friday) and you can email or contact us on the website where we can answer your enquiries 7 days a week (including evenings!) in order to try and cut down on response time as much as possible for you. 

Choice - We stock hundreds of different types and measurements of shower rollers, wheels, handles, knobs and other spare parts. Who knew there was so many different types? Our product range is so extensive that it is highly likely that we will stock the part you need, therefore saving you the painstaking time of trawling through the internet. 

Part Matching Service - We know finding the right shower part can be a daunting experience so we offer a FREE service where you can send us some photos of your shower part and it's applicable measurements and we will email you back with a direct link to the part if we stock it. It's as simple as that!

Price - We keep our prices as low as we feasibly can for our customers. We are continuously looking for new products and suppliers to try and source the cheapest yet best quality parts we can. Our prices can and do vary on our website but the reason for this will be down to the supplier cost.

Reputation - Shower Part Ltd are celebrating 15 years in business this year! We hope this proves the longevity of our brand and that we will be around to help you with your shower part needs.

Postage - We offer FREE 1st class UK delivery. Orders placed before 2pm are guaranteed same day dispatch. This means your order will get to you really quickly so you can get your shower back in order as soon as possible.

Tutorials - We've have a series of videos to help you pick the correct part on our website, how to measure your shower parts and how to remove and replace your rollers. If you have any suggestions on what videos you would be interested in we would love to hear them.

Experience - We've worked hard over the last decade to adapt with the times and to make our website user friendly, covering measuring guides, reviews, simple headers and a filter system. Even then if you're stuck you can use our free part matching service!

Quality - Our products are made out of high grade materials and have excellent durability and strength. All of our products are subjected to a strict quality control procedure before being sent to customers.

Offers

 

- We regularly hold offers, discounts and events throughout the entire year so we would recommend signing up to our newsletter or following our social media channels so you don't miss out on the latest news! 
Reviews - We have a product review section on our product pages so that customers can see honest feedback from other customers in order to have confidence and trust in our products and our company. We are pleased to say the majority of reviews are 5 out of 5 stars and any feedback we receive under this we also appreciate and we always take on board any comments to see how we can improve. Our eBay channel alone has over 40,000 reviews (probably a lot more when you read this) and our positive feedback is at 99.9%. Google and Trust Pilot also host a variety of wonderful reviews from our customers, that we are extremely grateful for.
Location - We're blessed to have our ShowerPart HQ in beautiful Cornwall. Every order is dispatched from our warehouse here. 
Staff - We are so lucky to have a wonderful team of staff, who all have expertise in different areas. This gives us a whole breadth of knowledge which we can pass on to our customers and make sure that our business is running efficiently.
Charity - We've introduced a 'tips' system at checkout where customers have the choice to tip if they wish. We choose a local charity every 6 months and pass on donations to some very worthy causes.
Returns - Should you need to return a part (we hope you don't, but understand if you do) we have made a simple, easy, stress-free process. If you have ordered the wrong part we can help you find the exchange you need.
---
Share this post
---
---
---