Notifications for Out of Stock items
Posted by Showerpart Ltd on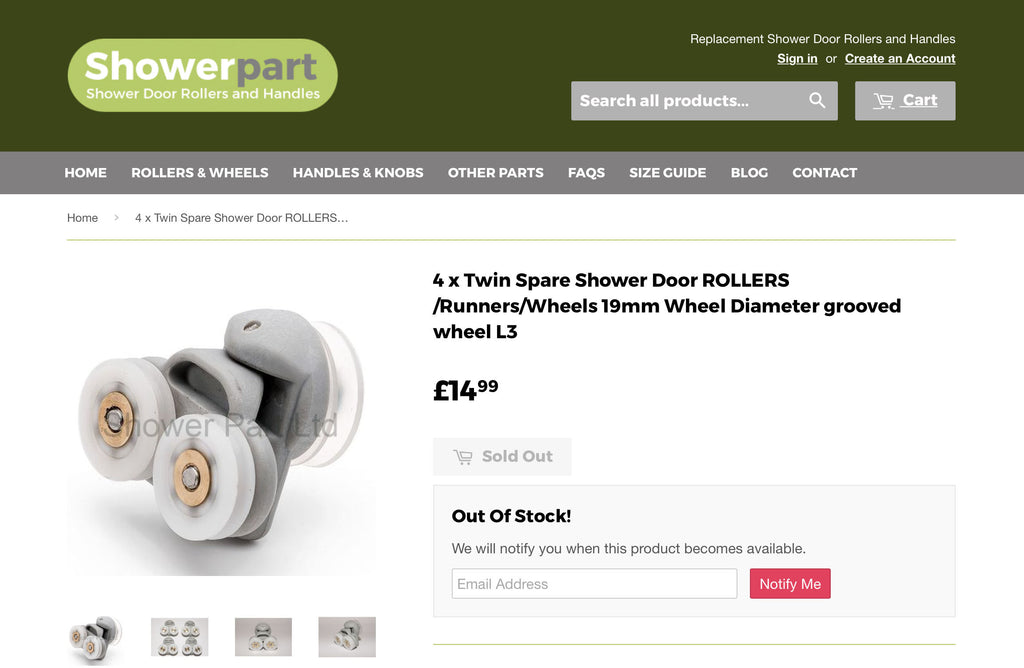 We want our customers to be informed about our products as best as possible.
We are now proud to introduce email notifications for our out of stock items. Although we like to minimalise "sold out" products as much as we can, unfortunately from time to time this can happen especially when demand is un-expectantly high. To manage customer expectations we believe this feature will be a valuable asset to our website and give more convenience in the ordering process to our customers. Just input your email address and we will notify you when new stock arrives in our warehouse. Where we can we will also update expected availability dates so you can anticipate whether your product will be available in days or weeks.
We are continually striving to make our customers shopping journey as  quick, easy and reliable as possible. If you have any suggestions on how we can improve our service further, please do not hesitate to get in touch. We value all customer feedback. Email us at info@showerpart.co.uk.
---
Share this post
---
---
---