15 Years of Shower Part - Relationships with other local businesses and charities
Posted by Indre info@showerpart.co.uk on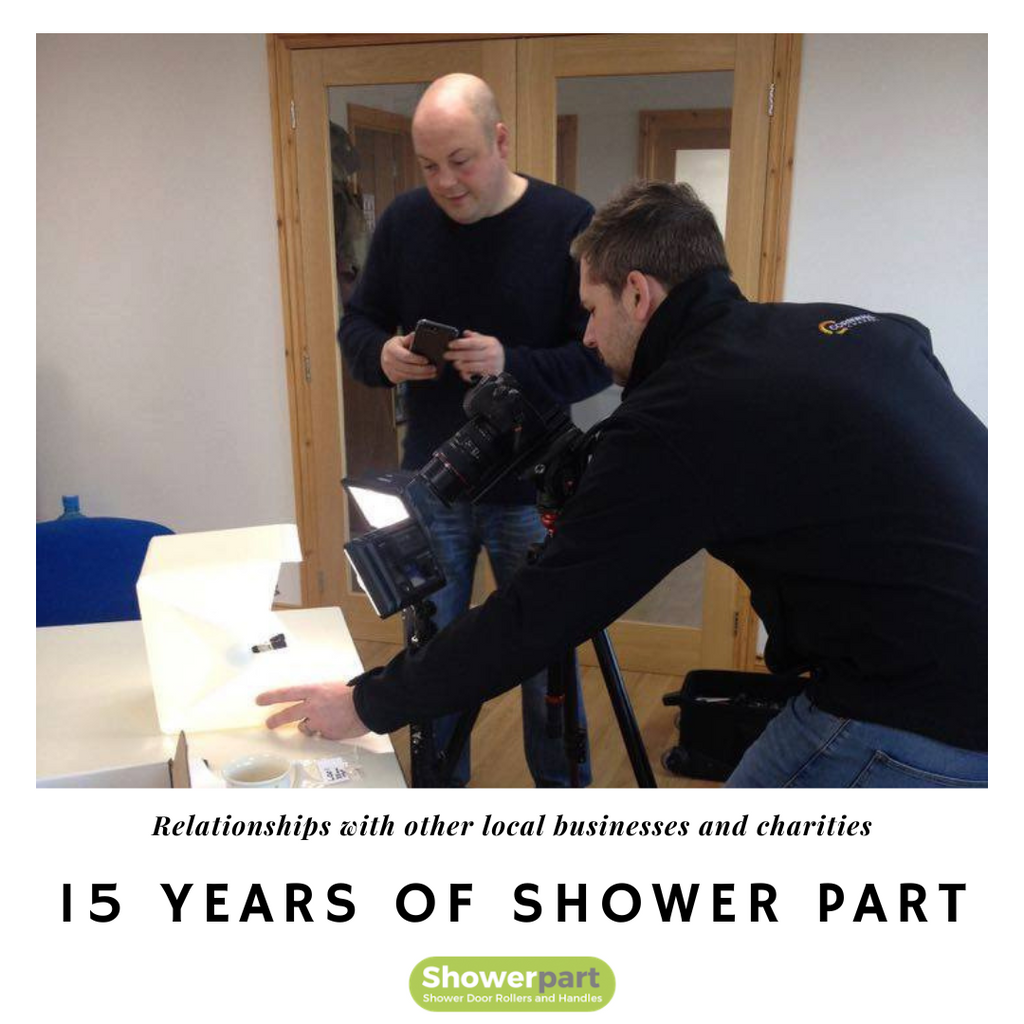 We have been very lucky to have some great business relationships and rapport with many local businesses that have helped us along our journey. Rockhill Business Park, where we are based, kindly adapted and allowed us to temporary lease another warehouse space, whilst our brand new purpose built unit was being built by them.
The Cornwall Channel have created all our promotional videos, tutorials and almost all of the 611 different products we stock individually, so that we could improve the quality of our listings for our many customers. Shane and Mike are absolutely brilliant at what they do and the quality of their work is so high. Our 'How do I fit my shower rollers in less than 60 seconds?' tutorial video has reached nearly 230k views on YouTube alone!
Medlin Design designed all our trade brochures. Sarah, a local self employed lady from the next village did a wonderful job creating these. We can't imagine it was easy with all the products we stock, and a little different from her normal projects.
We use Royal Mail's 24 hour service for all our despatching to UK addresses which we offer free of charge to our customers. The majority of these orders if placed before 2pm are normally delivered the next working day, which has meant it has dramatically helped us to improve our service and help with our growing number of positive reviews and popularity. 
We have sponsored many local charities and community events, including in the past St Blazey  youth football club. We have recently donated our customer tips to Treverbyn Community Trust, a local community charity from the next village, and other local community events such as horse racing nights.
As you can see we like to keep things local and support other small businesses, charities and communities close by. We feel its important to look after each other.
---
Share this post
---
---
---