Huge Congrats to Rod and Di!
Posted by Indre info@showerpart.co.uk on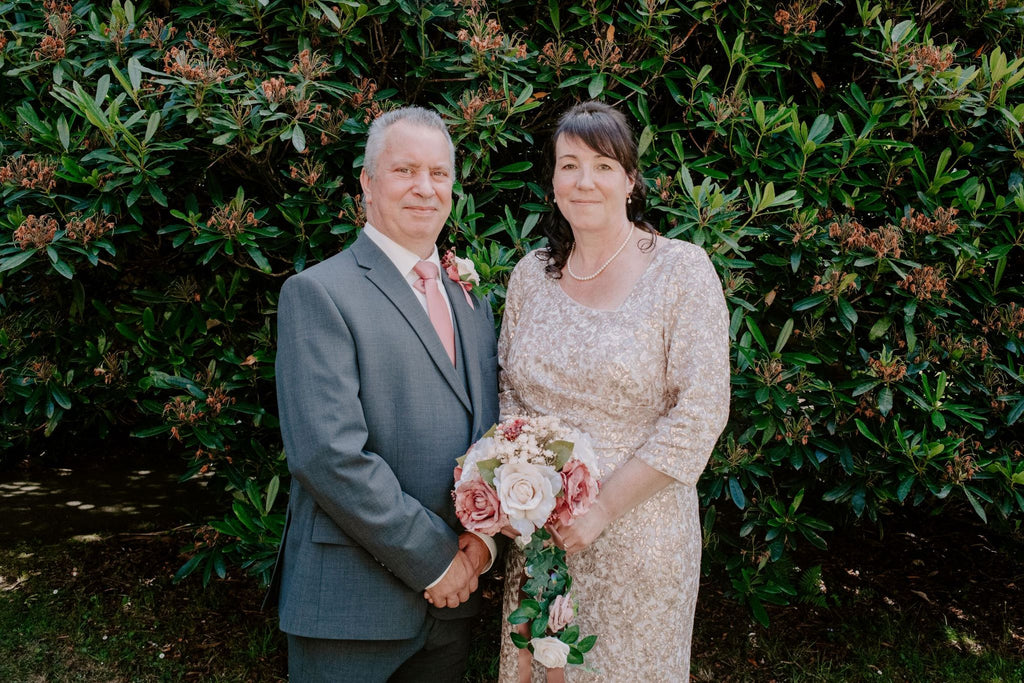 Rod and his partner Di got married in July 2022 and we asked if Rod would be kind enough to share his special day with us all. Here's what he had to say...
"Diane and I had a fabulous day celebrating with our family and close friends.
The day started early with the marriage ceremony being held at Truro registry office. A lovely, picturesque building just out of the city centre with great gardens for photos.
We then travelled back in style to The Britannia inn at Par in a S Class Mercedes from CDEC Wedding Cars for our reception in the Marquee. Starting with welcome drinks, canapés and for the less adventurous coffee, tea, and saffron cake while we chatted and caught up with everyone. This was then followed by a spectacular 3 course meal served by The Brittania Inn staff and chefs. A credit to the wonderful job they provided. The evening entertainment was provided by Amp and Dec Entertainment who happily played music from our own choosing and kept the dance floor full of dancing guests. Younger guests showing off their modern moves while us oldies trying to keep up 😊.
We had booked a holiday in Lanzarote for the August (which we have since been and thoroughly enjoyed) so decided to only have a few days away after the wedding. This was at Torquay in Devon, a place where we have been on several occasions and we class it as our bolt hole. Unfortunately, this was cut short after a day and a half because Diane had succumbed to the dreaded Covid virus which in turn was passed to me causing us 2 weeks of misery not being able to see our family and friends, especially those who had travelled a long way to help us celebrate our special day. A day that we will never forget."
Congrats to Rod and Di  and we wish them every happiness!
---
Share this post
---
---
---