What Will Bathrooms Look Like in the Future?
Posted by Showerpart Ltd on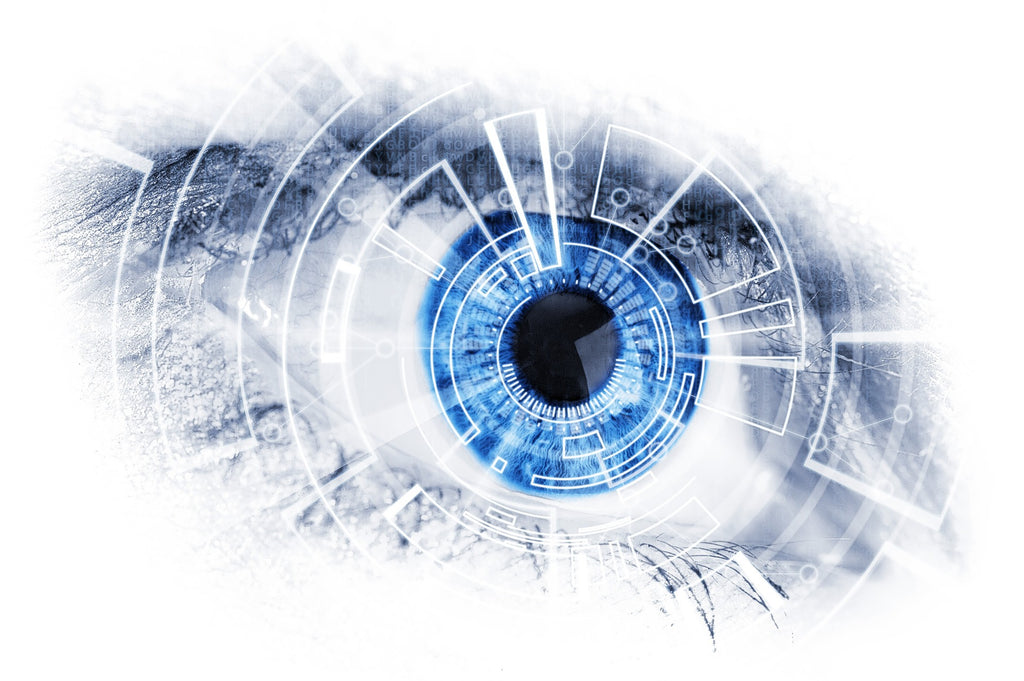 Everywhere you look, from taps to dials and lighting, the bathroom is getting smarter. But the move towards all-sensing, all- convenient tech doesn't require surrendering design credentials. So what will bathrooms look like in the future?
As technology continues to progress, the way we interact with our environment will likely only grow more and more futuristic – even spaces as personal as our home bathrooms. The prospect of this trend's potential for improving not just comfort, but health and safety, addressing scarcity of space and environmental sustainability issues. So what could we hope to see in the bathrooms of the future. Thoughtful, intelligent design is the hallmark of an eco-friendly bathroom – as is following the golden rules of reduce, reuse and recycle. To create environments that cause minimal damage to the planet, the most effective solutions are a blend of hi-tech and lo-fi.
Mirrors
The smart mirror is one of the most emblematic technologies of the imagined future bathroom. In this futuristic concept, while doing something as simple as drying your hair or brushing your teeth, you could be reading the news, checking the weather, or watching TV in the mirror right in front of you. There is also discussion over the 'smart mirror' as being capable of monitoring its user's health and relaying pertinent information to the user's doctor, addressing potential health issues quickly.
Smart mirrors actually already exist. Seura's Smart Display Mirror, for example, transforms the traditional bathroom vanity into a digital hub that can display email, weather, calendar, and more. The health-monitoring mirrors, such as HiMirror, already assesses its user's skin condition and gives recommendations to make full use of your skincare products. The simple human sensor mirror encompasses a wide range of lighting settings to allow you to see what your makeup looks like in any environment.
Bathtubs and Showers
There have been a wide range of interpretations of what the shower or the bathtub of the future will look like, from smart showers that alert you when you're low on shower products to water-conserving showers and baths to ones that relieve stress. Some of these already exist, such as Orbital Systems' Digital Recirculating Shower, which purifies, reheats, and recirculates a few litres of water in a closed loop, promising to save up to 90% water and up to 80% energy. U by Moen Smart Shower, in turn, is a digitised shower with voice activation capabilities that can save temperature presets and be turned on remotely. And if you want to watch TV while bathing or showering, Seura has designed a waterproof TV for you as well.
We have already seen a number of innovative shower heads from the likes of Crosswater and Hydrao with built-in speakers, lights or controls for water flow. Hansgrohe's upcoming 'RainTunes' digital shower system ticks all of these boxes, with seven in-app 'scenarios' tailored to suit your mood, combining choreographed water, acoustic soundscapes, fragrances, mood lighting and even a sequence of images played on a video screen, all of which can be controlled with your phone
Toilets
While the bidet is a common feature in Japan, its use hasn't quite permeated the rest of the world yet. The ideal bathroom of the future, everyone has a bidet – complete with seat-warming capabilities and cleansing jets. Some have even suggested toilets that analyse its contents to monitor user health, while sustainable toilets that minimise water use is a natural point of conversation as well. Kohler's Numi toilet is an already existing product that boasts heated seat and foot warmers, Bluetooth music capabilities, and ambient coloured lighting.
These technologies constitute only a small fraction of the possibilities for the bathroom of the future. From body dryers, to health-checking toothbrushes, to drawers that warm your towels, to flooring that sends out an alert if you fall, the possibilities are wide and exciting, but many of these technologies already exist. All that remains is for them to gain widespread use – something which may happen sooner than we think.
So as a shower part supplier how does this affect us?
The principles of sliding doors and the possible scarcity of space in the houses of the future will mean there will always be the need for Shower Parts such as wheels, hooks, runners, handles etc. It is cost effective and more environmentally friendly to replace the moving parts rather than the whole shower unit.
---
Share this post
---
---
---