Visit Some of Cornwall's Most Haunted Places this Halloween.
Posted by Showerpart Ltd on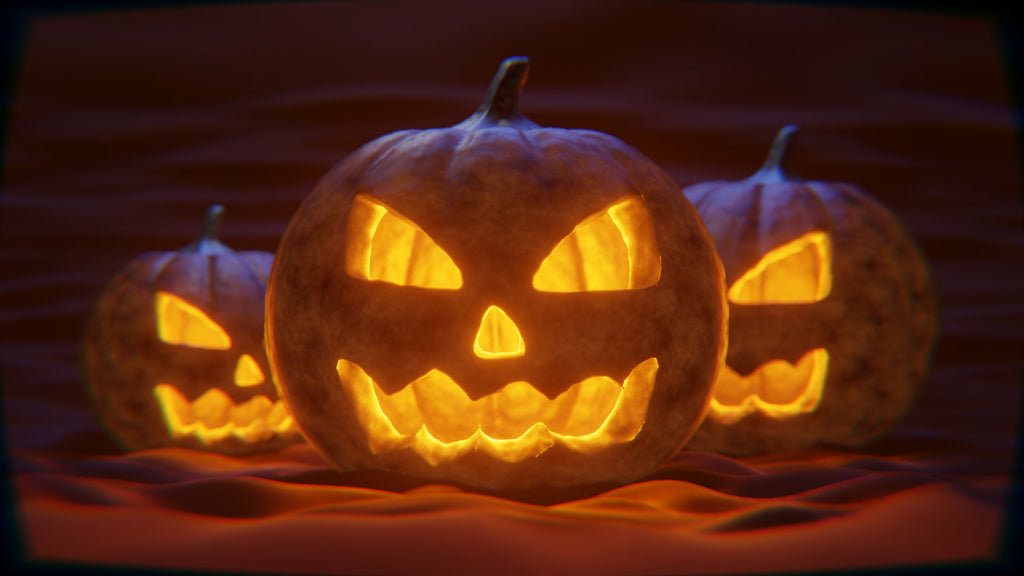 With Halloween just about upon us, we've been researching Cornwall and its mysterious tales of pirates, smugglers and spooky do's.
So look out for the ghost of Merlin, who is said to live under Tintagel Castle in his cave, hunt for the Beast of Bodmin Moor, who savages livestock and causes trouble in the dead of night. Visit these top choices if you dare…
THE JAMAICA INN, BODMIN MOOR
Built as a coaching house in 1750, The Jamaica Inn is most famous of all. With a colourful history as a smuggler's den, the inn is classed as one of the most haunted places in the whole of the UK.

The most famous being a spiteful highwayman in his traditional three cornered hat. This eerie character is often seen walking through the doorways. Other sightings include a distressed mother and her crying baby in room five. With reports of raised voices arguing in the old Cornish tongue, you're bound to have a spooky night at the Jamaica Inn.
BODMIN JAIL, BODMIN
Bodmin Jail was built by prisoners in the 18th century on the order of Henry VIII. It now houses a haunted Cornwall museum packed with artefacts about the jail's rich history.

A ghost named Selina Wedge glides through the jail in a dress at night. Selina was believed to have killed her youngest son in exchange for marriage, but then jilted at the very end as the man didn't want her after all. Listen for her loud cries echoing through the walls.

A hot-spot for public hangings in the 18th century, visit Bodmin Jail at night for a bone shaking evening?
PENDENNIS CASTLE, FALMOUTH
This 17th century castle was built by Henry VIII as a safe place to protect the Carrick Roads when the French and Spanish invaded. However, the enemy used the castle to trap the royalists for six months. With nothing to eat, the royalists were forced to eat their own horses and dogs until they chose to surrender.

Ever since, Pendennis Castle has been home to ghostly figures, including a kitchen maid who fell down a staircase to her death.
TINTAGEL CASTLE, NORTH CORNWALL
The ruins of this 12th century castle, where five ghosts roam, is the setting for some spooky encounters. Three ghosts haunt the nearby Camelot Hotel where they play mischief on the guests. Find them knocking paintings from walls and tipping bins over, to even trying to give people a bed bath (? why not a shower?) in the middle of the night.

One of the most famous ghost sightings at Tintagel is one of King Arthur's mentors, Merlin. Babbling in a language that is foreign to all, even the Cornish, he is said to live in a cave just underneath the castle.
After all that spooky going on, why not relax in a hot or cold shower and if you find your shower needs upgrading visit www.showerpart.co.uk for all the shower parts to repair your shower to how it was when you first got it.
---
Share this post
---
---
---