How do I find the right shower rollers?
Posted by Showerpart Ltd on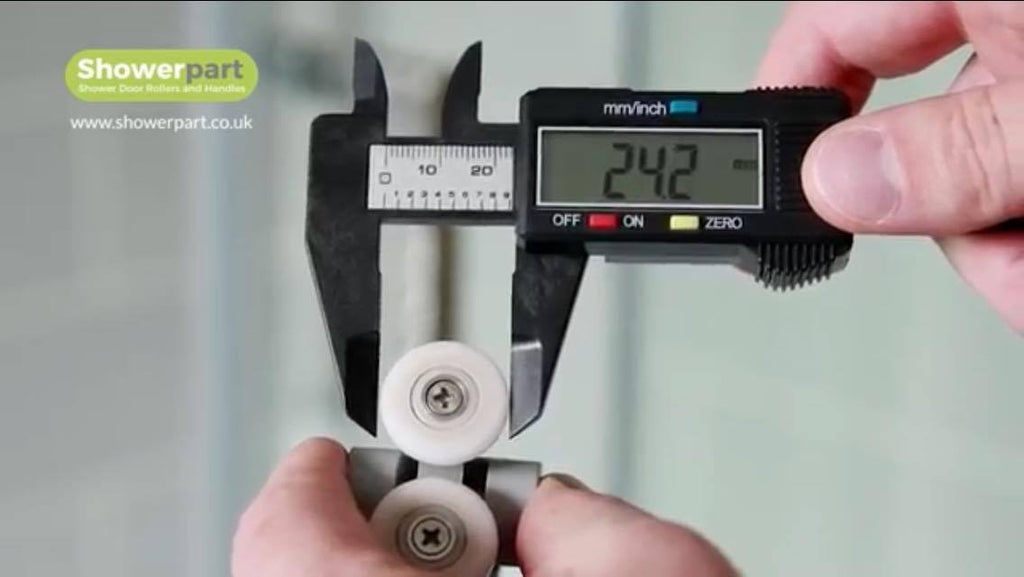 Looking for shower rollers but don't know where to start?
You're not alone! First of all let's explain the secret to part matching. You need to essentially replace your roller with an exact replica of your original part if you can. This means both the design of the roller and the measurements need to match. We can help you with this if you do get stuck or you are short on time - just take advantage of our contact/part matching form on the website or drop us an email at info@showerpart.co.uk. 
To start to find the right roller have a good look at your existing rollers (see tab "Removal Guide" if you are having trouble removing the part from the screen) and when you are ready please click on our "roller" menu on the website. On the left hand side you will notice some filter options: roller or wheel. Choose roller and then from the sub menu select: single, double, triple or pulley depending on the style of your roller. From here you can browse the range comparing our photos against your existing roller until you find a match. Alternatively you can use the next level of filters to narrow your search down further by selecting whether it is a top or bottom part and the applicable wheel diameter. Please note if you do not see your roller using this filter we recommend you also search the size above too incase your roller wheel diameter has lost 1-2mm in wear in tear over the years. Once you spot the listing(s) that resemble your roller please check the description carefully and most importantly the specifications section to make sure the details match your roller. A couple of tips: some measurements may be 1-2mm out due to wear and tear and depending on the instrument used to take the measurements. The hole measurement that we list is normally the minimum size hole that the roller will fit.
For more information on roller sizes and what and how to measure please visit our "Size Guide" tab.
Remember that if you are struggling with part matching we are here to help so do not hesitate to contact us. We also have a no quibble refund policy so if for any reason it does turn out to be the incorrect part, please return within 30 days (return postage costs apply) for a full refund.
You can also try and use other search terms to narrow your search including brand names (Kudos, Aqualux etc), the style of the roller (grooved, butterfly etc) and sizes (32mm length, etc).
---
Share this post
---
---
---